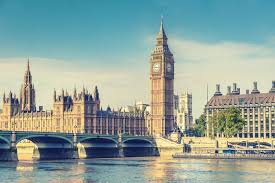 While you were watching titanic back in your younger days, you must have desperately wanted to be on that luxury ship. These are very common nowadays as you can easily take a cruise if you have a good bank balance. Cruising is fun, cruising is adventure and apart from the fact that it is somewhat expensive there are numerous benefits. Here are 7 reasons why you should opt for a cruise vacation.
It's adventure time
Ask someone around who have gone on cruises before and they will tell you about amazing and weird adventures that you can only dream of. A lot can happen amidst the deep blue sea and that's something you will never experience anywhere else. Many cruise lines have several preplanned activities like deep sea diving, scuba diving, exploring the foreign locations and so on. The eccentric feeling has something special in it; the more you explore the more you will love it.
The ultimate relaxation
The daily hustle-bustle of city life becomes a history for a certain period of time and you won't feel the pressure and anxiety of everyday life. Check out several Australia sightseeing tours before you make up your mind on a particular one. Make sure there are spas and massage parlors on board. Meditate in the lap of ocean and heal your body internally. It's the ultimate stress buster.
Hassle free planning
Believe it or not, there is a significant amount of research and planning needed before you head out for somewhere. Booking hotels, buying tickets and there are endless other bookings before you can actually go and enjoy your trip. Though the research part is still an important thing while choosing a cruise, there is a very little planning involved. Almost all the cruise lines offer an all-inclusive package so you don't need to be worried about the quality of hotels or the food.
Spend quality time and socialize
In the middle of the beautiful blue sea where there is one to disturb, you can actually spend some quality time with your partner. These moments can strengthen and deepen the bond of love and relationship. And if you are solo on board then there are chances that you'll meet some interesting people. Go on and socialize with them.
Plethora of eating options
Cruise ships have abundant options when it comes to food. And these are healthy. It's a common misconception among people that they will have dietary problems while on a cruise. Fact is, the fresh ocean air actually helps to improve the metabolism. So eat as much as you can and enjoy a huge variety of cuisines.